2020 Subaru Legacy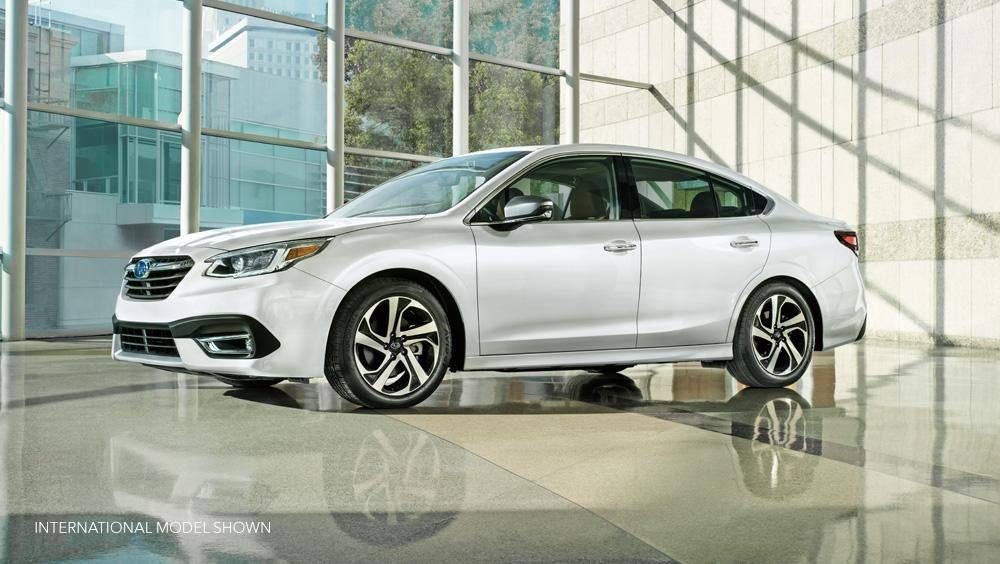 2020 Subaru Legacy
There are plenty of reasons to consider the 2020 Subaru Legacy for your next vehicle. We've put together a review to show you why the new Legacy is a great choice for driver's in Guelph looking for a reliable and stylish midsize sedan. The new body is stiffer which improves the ride, handling, and cabin noise. Subaru has also added an optional turbocharged engine, a much-improved EyeSight safety system, and larger infotainment touch screen. The 2020 Subaru Legacy will remain an all-wheel drive vehicle, and be offered in: base, premium, sport, limited, limited XT, and touring XT trims.
Exterior
Grille shape and wheel arch combined with chrome accent pillars and modern headlamps make for a more futuristic design. This creates a dignified and more distinct look. The 2020 Subaru Legacy is also 70% stiffer in torsional rigidity because of more high strength steel, structural improvements, and a rigid foam, lightweight crossmember. A completely new manufacturing process was needed to create the stronger body that can handle 40% more energy coming from front and side impacts, which makes the 2020 Legacy a safer vehicle.
Interior
The 11.6 inch infotainment screen that's included in all trims except for the base model is the most noticeable improvement in the 2020 Subaru Legacy's interior. It's Subaru's largest screen yet, and handles entertainment, climate control, various vehicle settings, and Apple CarPaly or Android Auto capabilities. It offers a split screen mode that can show two different functions simultaneously, along with WiFi connectivity.
All seats are heated, with the front seats having a 10-way-adjustability function. The heaters inside of the seats now go up all the way to shoulder level, to ensure passenger's bodies are completely comfortable. Modified weather seals and thicker sound insulating glass also make the cabin a lot quieter than previous models, and up to 3 decibels quieter on the highway.
Driver Assist
The camera-based EyeSight Driver Assist system comes standard in all 2020 Subaru Legacy trims. It still features front collision mitigation, adaptive cruise control, and lane departure warnings, along with the new active lane centering feature. The DriverFocus Distraction Mitigation System scans the driver's face to make sure their eyes on the road and not on their phone or other distractions. It also stores driver preferences and profiles.
The Pfaff Difference
Since 1964, Pfaff has been committed to providing a great experience to our customers. As your expectations and needs have evolved, so have our processes, and today, that means making car buying as fast, simple, and transparent as possible. We've simplified the buying experience because we know your time is valuable, our store is built around how you want to buy a car, not the way we want to sell them.
Check us out 
Pfaff Subaru is a one-stop dealership for residents in Guelph looking to find everything they need to buy or lease a Subaru Legacy. Our facility is conveniently located at 12 Wilbert Street, Guelph, ON. We look forward to welcoming you into our automotive family!
Please feel free to continue to browse our website at your leisure, or click here to find our contact information, fill out our contact form for further assistance, or schedule a test drive today!