Is a Subaru good for first-time drivers?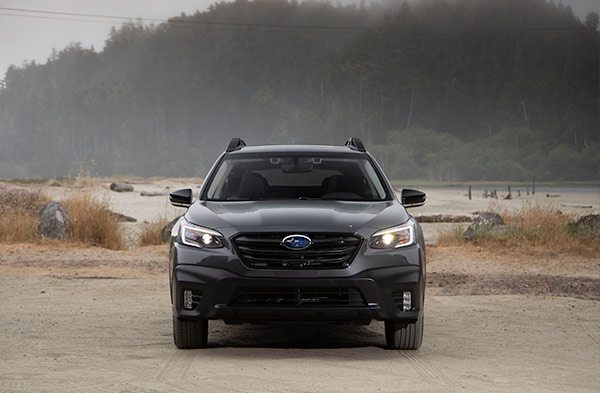 Is a Subaru good for first-time drivers?
Are you a first-time driver looking for a vehicle that can provide you with safety, performance, and utility in one package? At Pfaff Subaru in Guelph, ON, our customers can find the vehicles they are looking for. We have a massive selection of new and pre-owned Subarus vehicles that are waiting to be taken out for a test drive. Subaru vehicles make great first cars and even better cars for first-time drivers. In this article by Pfaff Subaru, we share some information about this. 
Click here to browse through our selection of Subaru vehicles at Pfaff Subaru in Guelph, ON. 
Subaru vehicles can be affordable 
Along with excellent fuel efficiency, the price point on Subaru models can fit into the budget of many younger individuals. A first-time driver is most likely searching for a good deal on a vehicle without sacrificing quality or safety. Many Subaru models are reasonably priced to fit the needs of someone who is starting on the road.
Subaru vehicles are very safe 
When it comes to keeping your loved one safe, the Subaru excels. First-time drivers are often inexperienced and that can be worrisome for any parent, so having a vehicle that exceeds the highest safety expectations is essential for anyone who has a new driver on the road.
Subaru vehicles can last you a long time 
The last thing any parent wants is a phone call at two o'clock in the morning saying their child's car broke down. Subaru vehicles are built to last. First-time drivers can enjoy the comfort and stability of these cars for years to come. To begin, the structure of this impressive car comes with a sturdy steel body that is standard on every model. This design has shown to be one of longevity. Many Subaru models over ten years of age are still out on the road today. 
Subaru vehicles can make great vehicles for first-time drivers. If you are looking for a quality vehicle that can handle pretty much anything on the roads, and provide you a safe environment, then a Subaru is for you. We encourage you to schedule a test drive on our Pfaff Subaru website today. Additionally, at Pfaff, there's no being handed around, no wondering if you got the best deal, and no haggling price in-person or ever. Just honest customer service that actually serves you, the customer. It's what we like to call: the Idealership. Click here to learn about the Pfaff Difference. 
Click here to find our contact information, schedule a test drive, or speak with a representative.