Lease a Subaru in Guelph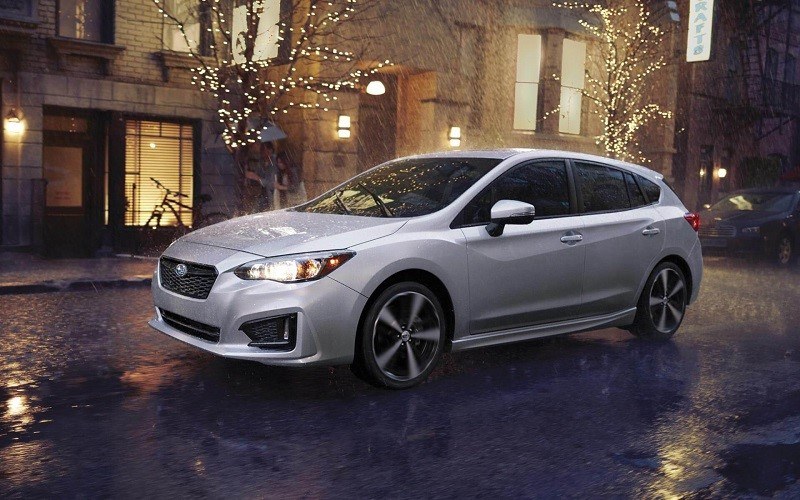 Lease a Subaru in Guelph
Leasing isn't usually the first financial route prospective car buyers consider taking; after all, most want to own a vehicle that's 100-percent theirs, to do with it what they wish. However, buying a Subaru means you're missing out on unique benefits only its leasing plan can offer. Irresistible especially to those on a tight budget, leasing is something you might want to consider once you've stumbled upon your desired Subaru. If you are wanting to lease a Subaru in Guelph, then you have come to the right place. In this blog by Pfaff Subaru, we take a look at some of the benefits of leasing a Subaru vehicle.
Click here to begin browsing through our inventory at Pfaff Subaru in Guelph, ON!
Why is leasing a popular choice?
In the past, taking out a loan to purchase a vehicle was often believed to be a better option than leasing. People could afford to pay the higher monthly payments of a car loan, and they could handle the unexpected costs of repairs after the warranty had expired. They expected to own the vehicle for some time after it was paid off, so buying was believed to be a good long-term strategy.
However, in today's economy, the typical Canadian trades cars about every three to four years. Automobile leases have therefore become increasingly more popular with customers because they provide the luxury and reliability of a brand-new car, with all the latest technology and safety features, at a much more affordable cost.
What are some benefits of leasing a Subaru?
There are many distinct benefits of leasing a Subaru vehicle. Some of these benefits include:
Monthly lease payments are typically lower than loan payments to finance a purchase, because you're only paying for the future depreciation of the vehicle, not the actual sales price.Lower monthly payments mean you get more car for less money.
You don't have to be concerned about the vehicle depreciating, or losing value.
You always drive a new car, with a full warranty, so you don't need to worry about the cost of unexpected repairs.
If you are a business owner and the vehicle will be used only for business purposes, you can claim it as a tax deduction.
A lease typically requires a smaller down payment, if any.
Why buy from Pfaff?
 The Pfaff difference is all about selling you a car the way you want to buy it. We're no longer operating with old-school sales tactics where different customers get different deals. With upfront pricing, you won't have to negotiate. We won't add any additional fees to your deal. If you have a vehicle to trade, we will give you a written offer with no obligation to buy any of ours. And you can't buy the wrong car with our return and exchange policy. Visit us today to experience the Pfaff difference.
To lease a Subaru in Guelph is easy when you choose our Pfaff Subaru dealership. Experience the numerous benefits of leasing your next Subaru vehicle with us! Click here to find our contact information, schedule a test drive, or to speak with a representative.