Should I lease my Subaru?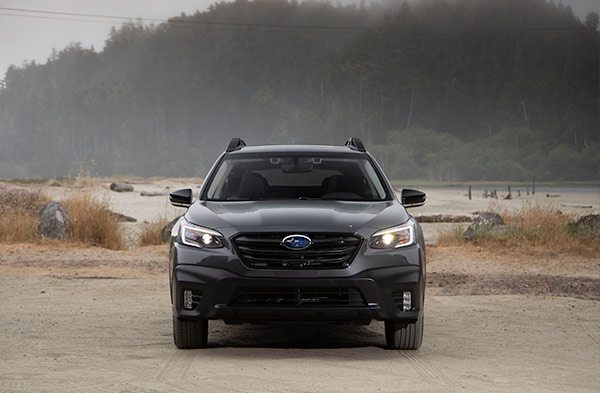 Should I lease my Subaru?
In the search for your next car, you're likely to find Subaru's pronounced all-weather resilient, ample-bodied, and long-lasting models appealing. Residual value separates the Japanese manufacturer from others like it; and Subaru's pledge to provide quality investments doesn't end once you've elected to accessorize your life with the cavernous, family-friendly Subaru Forester or spunky, rally-ready Subaru WRX but instead journeys into financing where you have access to competitive leasing programs. At Pfaff Subaru in Guelph, ON, we make it very easy for our customers to lease their next Subaru vehicle. In this article, we share some information about leasing a Subaru for your research.
Click here to browse through our selection of Subaru vehicles at Pfaff Subaru. 
Leasing a Subaru unlocks unique privileges
Leasing isn't usually the first financial route prospective car buyers consider taking; after all, most want to own a vehicle that's 100-percent theirs, to do with it what they wish. However, buying a Subaru means you're missing out on the unique benefits only its leasing plan can offer. Irresistible especially to those on a tight budget, leasing is something you might want to consider once you've stumbled upon your desired Subaru. Experience the following when you lease a Subaru vehicle: 
Lower Payments:

Other automakers may provide lower lease payments than Subaru, but Subaru provides more "bang for your buck". You get to explore higher trims and more features that you may have been unable to afford with a loan. You benefit from agreeable payments on impressive, high-end driving pursuits.

Drive a new car more frequently:

When you lease, you are only driving that Subaru model for a few years, meaning, should you continue to lease, you get to experience a new car every three years or so.

Plenty of lease-end options:

Subaru provides a number of opportunities to buy, lease or trade at the final close of a lease.

Minimize repair costs:

Since you are driving a Subaru model for its first few years, most of your repairs are covered by its factory warranties.
So, should you lease a Subaru? The choice is ultimately up to you, however, at Pfaff Subaru, we have made the leasing process a breeze. We encourage you to speak with a Pfaff Subaru representative today to learn about your options for leasing a Subaru vehicle. Additionally, at Pfaff, there's no being handed around, no wondering if you got the best deal, and no haggling price in-person or ever. Just honest customer service that actually serves you, the customer. It's what we like to call: the Idealership. Click here to learn about the Pfaff Difference. 
Click here to find our contact information, schedule a test drive, or speak with a representative.