Used Car Dealer In Guelph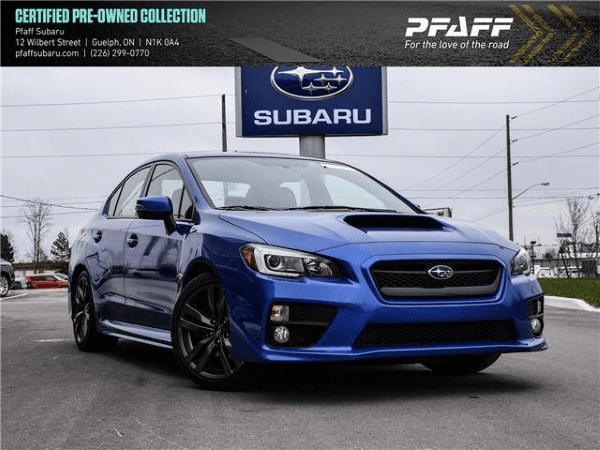 Used Car Dealer In Guelph
When shopping at Pfaff Subaru, there is no need to compromise on quality for cost. Car-buyers in search of a used car dealer in Guelph should consider working with our dealership as we bring high-quality pre-owned vehicles, all at great prices, to the local community. Whatever your driving needs might be, by enlisting our help at Pfaff Subaru, you are ensured a quality ride for many years to come! Let's take a look below as we discuss just some of the advantages of shopping at our Guelph dealership.
An Inventory For All Of Your Needs
Not only do we offer pre-owned Subarus in excellent condition, but we possess a wide range of makes and models from numerous automotive brands in the industry. Visit our dealership, and we will provide you with an excellent selection of all types of vehicles that can offer you pleasurable driving experiences far into the future. From our Safety Certified Collection to our Certified Pre-Owned Collection, when you work with us at Pfaff Subaru, you won't be disappointed in our selection!
Highly Accessible Pricing
Not only will you have access to a large inventory of quality used vehicles to choose from, but they are all available at price tags that fit an array of budgets! Many of our cars in our As-Is Collection can be obtained for less than ten grand. Whatever your budget, we can help you find a used car that works for you.
Certified Pre-Owned Program
To obtain a used Subaru that feels like new, consider browsing our Certified Pre-Owned Program, as only the best pre-owned Subarus are offered in this collection. Each vehicle has been thoroughly examined by factory-trained technicians, swapping out old parts for genuine Subaru parts if needed, to ensure our clients receive only the highest conditioned models! Warranty coverage and other services are also included when purchasing a Subaru from this program, making it an all-around great deal when choosing to buy used.
Contact Us
To locate a used car dealer in Guelph that can provide you with a high-quality inventory of pre-owned vehicles, at a price you'll love, then visit us at Pfaff Subaru today. Our dealership is easy to find at 12 Wilbert Street, in the Guelph Auto Mall, as we are ready and waiting to help you find a vehicle that works for you.
Please feel free to continue to browse our website, or click here to find out our contact information online, and fill out our contact form for further assistance, or schedule a test drive of one of our quality pre-owned vehicles today.