Why buy a pre-owned Subaru Impreza?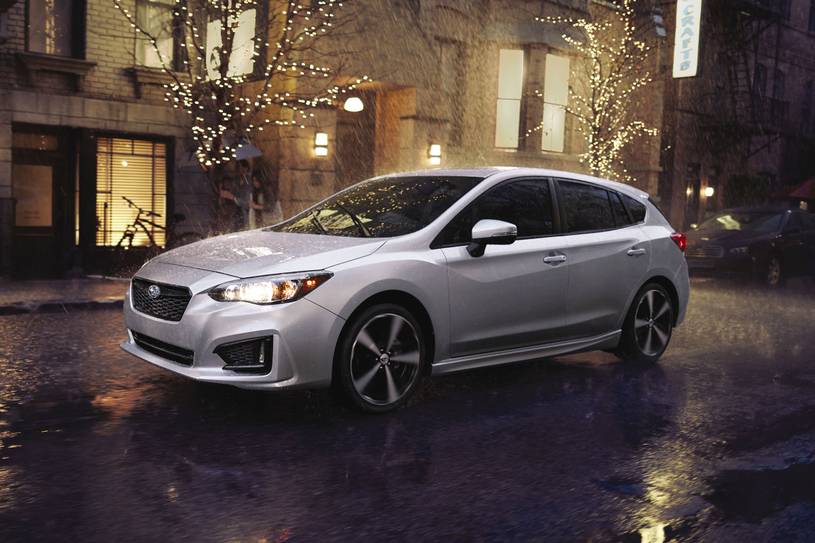 Why buy a pre-owned Subaru Impreza?
Those who are in the market for an affordable vehicle with standard all-wheel drive and a long list of safety and infotainment features might overlook the 2019 Subaru Impreza in favor of its larger station wagon and SUV siblings. We won't advise you to not choose a Subaru vehicle in any way, however, if you are looking to buy a pre-owned Subaru Impreza, the 2019 Subaru Impreza should not be overlooked! At our Pfaff Subaru dealership in Guelph, ON, our customers can find a large selection of high-end pre-owned Subaru vehicles. If you are looking for information about why you should buy a pre-owned Subaru Impreza, then you have come to the right place. Read on to learn more. 
Click here to browse through our selection of pre-owned Subaru vehicles at Pfaff Subaru.
Experience a spacious and quiet cabin 
One of the best aspects of the 2019 Subaru Impreza is that it boasts a quiet and spacious cabin for being such a small vehicle. Even in the rear seat, there is enough legroom for taller adults. Upfront, of course, there is plenty of head, hip, shoulder, and legroom to be found. Also, it is hard to ignore the fact that not a lot of noise seeps into the cabin, even while taking the vehicle up to speed on the highway. Both the hatchback and sedan versions provide a calm, well-mannered ride devoid of invasive road and wind noise.  
Standard all-wheel-drive
As is the case with every Subaru model, the all-wheel-drive comes standard on the new Impreza. While this does not make the Impreza a highly capable off-roader due to it being a smaller sedan or hatchback, it does make the Impreza a better performer on the road during rainy or wintry weather conditions. Handling during rain or snowstorms is stable, and drivers will find that they still have enough control over the vehicle.
The vehicle is very lightweight
The sedan version of the 2019 Subaru Impreza has a remarkably lightweight, aerodynamic build with its just less than 3,000-pound curb weight. This helps the sedan get enough get-up-and-go power for lower speed roads, giving it a zippier feel around town than many of its competitors. 
As you can see, there are plenty of reasons why you should consider a 2019 Subaru Impreza as your next daily driver. If you are looking for more information about a 2019 Subaru Impreza, then we encourage you to schedule a test drive on our Pfaff Subaru website today. Additionally, at Pfaff, there's no being handed around, no wondering if you got the best deal, and no haggling price in-person or ever. Just honest customer service that actually serves you, the customer. It's what we like to call: the Idealership. Click here to learn more about the Pfaff Difference. 
Click here to find our contact information, schedule a test drive, or speak with a representative.